SPLM-IO questions government commitment to peace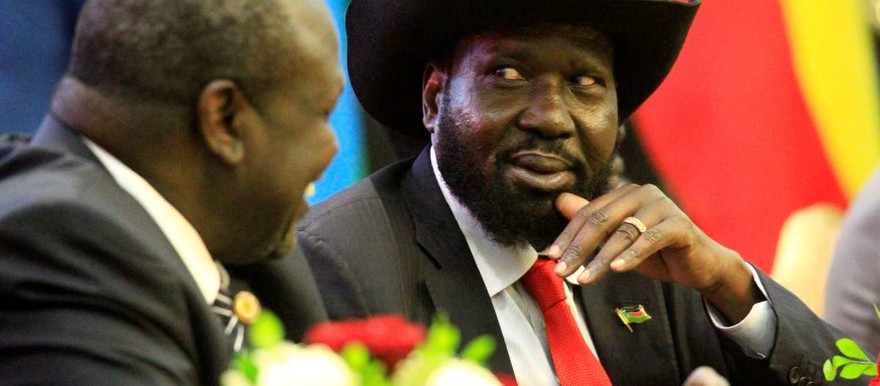 South Sudan's President Salva Kiir (right) talks to rebel leader Riek Machar. MOHAMED NURELDIN ABDALLAH / REUTERS
The Sudan People's Liberation Movement-in-Opposition (SPLM-IO) said it is committed to the new peace deal, but criticized military offensives against opposition-held areas.
On 12 September, parties to South Sudan's conflict signed a power-sharing deal aimed at ending the civil war.
"Attacks on our positions are still continuing, so this casts doubts towards the government commitment to the agreement, "Manawa Peter Gatkuoth, deputy spokesperson for the SPLM-IO, told Radio Tamazuj on Friday.
"Also, South Sudan parliament has not ratified the agreement up to now, so this shows lack of political will for peace from the government side," he added.
Manawa urged the government to show its commitment to the signed peace agreement instead of inviting regional leaders and opposition officials to attend peace celebrations in Juba.
He confirmed that they had received an invitation from the government to attend the celebration of the signed revitalized peace agreement in Juba, set to be held towards the end of October.
"We want the government to show its commitment first because we don't want to attend a celebration for diplomatic purposes. We want the peace agreement to meet the needs of our people," he said.