ADDIS ABABA -
17 Jul 2014
SPLM-IO proposes breaking apart existing South Sudan states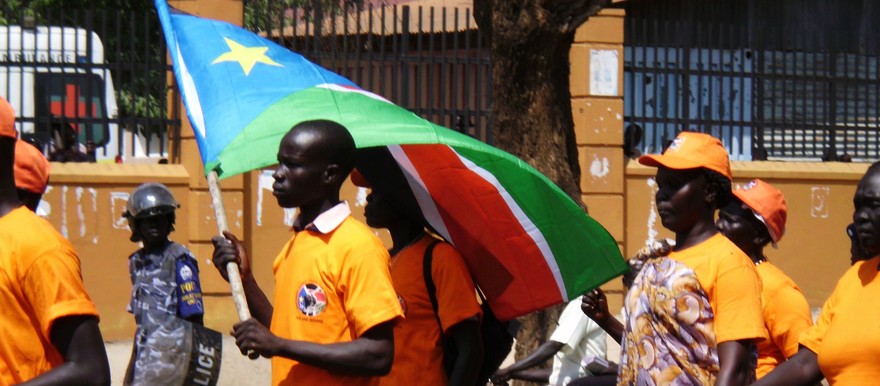 The Sudan People's Liberation Movement in Opposition (SPLM-IO) has proposed breaking apart South Sudan's existing ten states into 21 states along the district boundaries set by British administrators prior to independence in 1956.
Under the proposal, the state of Upper Nile, for example, would be divided into three states, with capitals at Malakal, Renk and Nasir, while Jonglei would be divided into four states with capitals at Fangak, Waat, Pibor and Bor.
The state of Northern Bahr al Ghazal would remain undivided, while the less populous Western Bahr al Ghazal would be split into Wau State and Raga State. Central Equatoria would also be broken apart, upgrading Yei to the level of state capital while separating 'Yei State' from 'Juba State.'
James Gatdet Dak, spokesman of the SPLM-IO chairman Riek Machar, in a press release on Thursday explained that the proposal was now "available for consultations" and invited people to discuss or comment on the proposal.
The proposed new states are as follows, according to the press release:
1) Kodok district as Fashoda state with capital in Malakal town
2) Renk district and Akoka county as Northern Upper Nile state with capital in Paloich town
3) Nasir district and Baliet county as Sobat state with capital in Nasir town
4) Fangak district as Fangak state with capital in Fangak town
5) Akobo district as Akobo state with capital in Waat town
6) Pibor district as Pibor state with capital in Pibor town
7) Bor district as Bor state with capital in Bor town
8) Bentiu district is already Unity state with capital in Bentiu town
9) Aweil district is already Northern Bahr el Ghazal state with capital in Aweil town
10) Wau district as Wau state with capital in Wau town
11) Raga district as Raga state with capital in Raga town
12) Gogrial district as Gogrial state with capital in Gogrial town
13) Tonj district as Tonj state with capital in Tonj town
14) Rumbek district as Rumbek state with capital in Rumbek town
15) Yirol district as Yirol state with capital Yirol town
16) Yambio district as Yambio state with capital in Yambio town
17) Maridi district as Maridi state with capital in Maridi town
18) Yei district as Yei state with capital in Yei town
19) Juba district as Juba state with capital in Juba town
20) Torit district as Torit state with capital in Torit town
21) Kapoeta district as Kapoeta state with capital in Kapoeta town
The boundaries of these states would be as they stood in 1956 as the former districts' boundaries. The national capital would be the yet-to-built Ramciel, located in the geographic center of South Sudan.
SPLM-IO stated in its press release, "This is in accordance with a resolution passed in Nasir in April 2014 which adopted federal system of governance for South Sudan."
But the proposal is at odds with that of the federalist party of Equatoria, led by Governor Clement Wani and Governor Joseph Bakosoro, who favor strengthening the existing state governments, rather than breaking them apart.
The SPLM-IO did not specify whether the states would have the same constitutional powers as the existing states, or how they would differ from the current states, other than being smaller and more numerous.
File photo: South Sudanese rally for independence, 2010