SPLM/A-IO rescinds withdrawal from joint security bodies order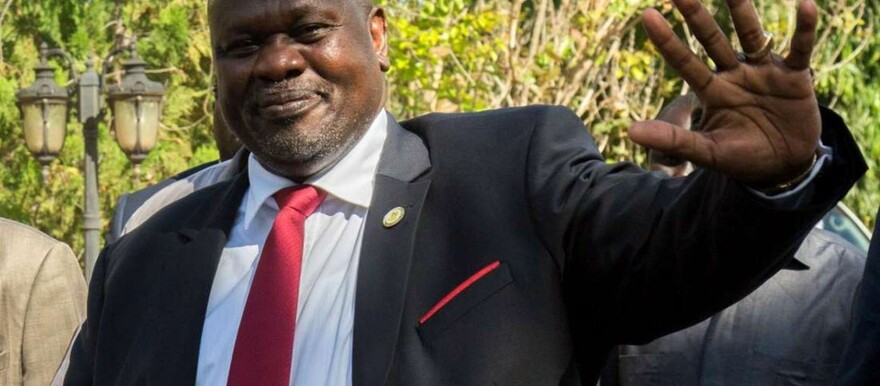 File Photo: South Sudan First Vice President, SPLM/A-IO leader Riek Machar
The chairperson of the Sudan People's Liberation Movement/Army in Opposition (SPLM/A-IO) and South Sudan's First Vice President Riek Machar on Sunday evening repealed an order suspending his party's participation in joint security mechanisms.
On 22nd March, Machar announced that SPLM/A-IO would not attend security mechanisms meetings, saying they were insignificant in the implementation of the peace agreement and especially in mitigating repeated attacks on their forces.
However, after the parties reached an agreement on the formation of a unified armed forces command, unlocking a longstanding deadlock over the implementation of the security agreements on Sunday, Machar reversed the suspension.
"Following the signature of the agreement of Unification of the Command of Forces today 3rd April 2022 in Juba, the SPLM/SPLA(IO) leadership hereby lifts the suspension of participation of SPLM/SPLA(IO) in the meetings of security mechanisms namely JDB, JTSC, JMCC, SDSR Board, CTSAMM, SSM as well as the National Transitional Committee (NTC) and the Reconstituted Joint Monitoring and Evaluation Commission (RJMEC), with immediate effect," a statement signed by Machar read. 
The security mechanisms comprising representatives from different parties to the 2018 peace agreement include the Joint Defense Board (JDB), Joint Transitional Security Committee (JTSC), Joint Military Ceasefire Commission (JMCC), Strategic Defence and Security Review (SDSR Board), Ceasefire and Transitional Security Arrangements Monitoring Mechanism (CTSAMM), NTC, and the RJMEC. 
Last week, RJMEC encouraged SPLM/A-IO to resume its participation in the security mechanisms saying their concern had been noted and that CTSAMVM has been tasked to investigate the attacks and will report in due course.