SPLA-IO Kit-Gwang announces split in ranks after fresh infighting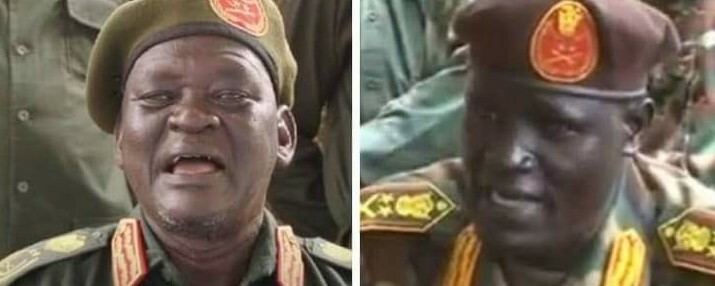 The SPLM/A-IO Kit-Gwang faction has announced a split in its ranks following fresh infighting among its forces in Upper Nile State.
The faction, led by General Simon Gatwech Dual, broke away from the Sudan People's Liberation Movement/Army-in-Opposition (SPLM/A-IO) led by First Vice President Riek Machar last year.
In August 2021, General Simon Gatwech and his deputy General Johnson Olony formed the SPLA-IO Kit-Gwang faction and declared Riek Machar had been ousted as head of the SPLM/A-IO.
Two weeks ago, General Simon Gatwech fired his deputy General Johnson Olony amid infighting among the forces.
In January, General Simon Gatwech and General Johnson Olony signed two separate agreements with President Salva Kiir's group. However, the two agreements that provide for the integration of the Kit-Gwang forces into the military remain unimplemented.
General Johnson Olony is also the commander of the Upper Nile-based Agwelek forces, which primarily focus on defending Shilluk land. 
Speaking to Radio Tamazuj on Monday evening, Hassan Otor, a military spokesperson for the Agwelek forces, said there is now a split in the ranks of the SPLM/A-IO Kit-Gwang faction after infighting among the forces in Fanjak, Diel, Tonga and Wich Panyikang areas.
"The infighting among the forces started on 18 August. We are under the command of General Johnson Olony, and we are in control of the situation," Hassan said.
"I can confirm that the SPLM/A-IO Kit-Gwang has split into two factions. Comrade Gatwech, the former chairman, has chosen the path of war. But our faction is supporting peace under the leadership of General Johnson Olony and Thomas Mabor," he added.
According to the military spokesman, they will work for peace and protect the peace agreement they had signed with President Salva Kiir.
 For his part, Alfred Gach Thot, a spokesman for the faction led by General Simon Gawech, said: "Currently, we are not like before. As we speak, we are not one. The SPLM/A-IO Kit-Gwang is united under the umbrella of General Simon Gatwech. So the problem is only a division with its agenda within Kit-Gwang."
Alfred confirmed infighting among the forces in the last two days. However, he said the security situation returned to normal.
"The number of casualties on our side is not yet confirmed, so when we receive the full report, we will make it public. We do not have any plan to fight General Johnson Olony. The disagreement is on the security arrangements," Alfred said. "General Olony wants to go to Juba without any progress in the implementation of the peace agreement, but the leadership of SPLM/A-IO Kit-Gwang has reservations."