SPLM/A-IO calls for yet another extension of the pre-transitional period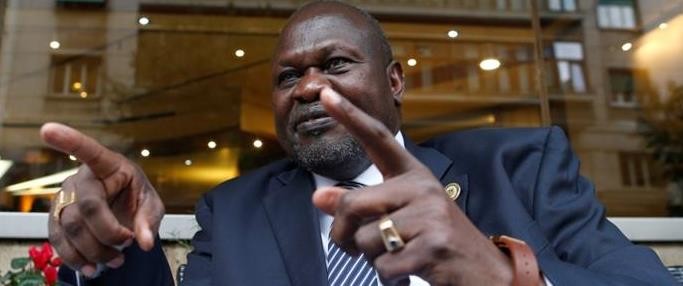 The opposition SPLM/A-IO led by Riek Machar, a principal party to the peace agreement is calling for a 6-month extension of the pre-transitional period, to allow for the resolution of pending tasks.
The statement comes amidst growing global pressure to form a unity government by November 12, with remaining issues to be resolved by the transitional government.
According to the 2018 peace deal, a unity government was supposed to be formed in May but due to unresolved issues, the parties agreed to a 6-month extension, settling on November 12 as the deadline for the new government without any further extension.
Critical issues yet to be implemented include security arrangements and the issue of the number and boundaries of states.
However, Mabior Garang Mabior, the spokesperson of SPLM/A-IO said the implementation of the security arrangements is paramount to the success of the agreement.
"The security arrangement is not for the security of Dr. Riek, the people of South Sudan are the ones who protected him last time until he got to Congo. We want to change the whole security sector so that there will be peace across the country and everyone can go back to their villages," he said.
He went on to explain that if a unity government is formed without security arrangements in place, there would be two armies paving way for a repeat of 2016.
Mabior added, "The total overhaul of the security sector is not the training of a few bodyguards. The security arrangements will ensure that our organized forces – the army, police, prisons, fire brigade, and wildlife services- are transformed to reflect the national diversity of South Sudan."
The opposition official pointed out that they are in consultation with other signatories to the agreement regarding the extension with a view of reaching consensus.
SPLM/A-IO leader Riek Machar while addressing the visiting UN Security Council delegation last Sunday said he will not join a unity government until critical pending tasks in the peace deal are addressed.
The peace deal, signed under pressure from international and regional powers, lays out a set of requirements, including the creation of a unified army and the formation of a unity government that will run the country for three years until elections.