SPLA-IO rebels say they repulsed government attack near Wau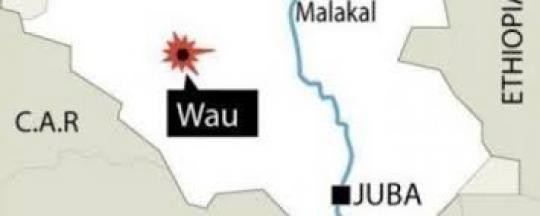 The SPLA-IO faction led by former First Vice President Riek Machar claimed that they repulsed a government attack on their positions in Khor Natabu area along the Bringi-Wau road in Wau State on Friday.
Nicola Gabriel Adam, spokesperson of the rebel group in Western Bahr al Ghazal, told Radio Tamazuj yesterday that they clashed with government troops in Khor Natabu area near Wau town on Friday. He pointed out that their forces were expecting another attack by the government forces in the area.
"Our forces clashed with the government forces at Natabu area. The clashes were around Khor Natabu, so we managed to repulse the government forces and they returned back to Wau,"said Adam.
For his part, Bona Gudnisio, minister of information and government spokesman in Wau State, denied any clashes with opposition fighters around Wau on Friday.
But the local official admitted that there were clashes between local farmers and pastoralists south of Wau town on Saturday.
He pointed out that the state government held a meeting on Sunday in order to find solutions to the clashes between the local community and herders.
Gudnisio explained that their preliminary reports indicate that a young man from the local community was killed during the clashes." We don't have more details about the incident, but we were informed that a young man was shot dead on Saturday, we have not yet received the final report," said Gudnisio.