SPLA-IO rebels claim capture of two areas in Morobo County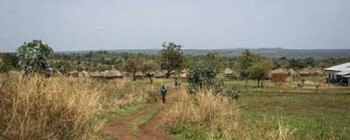 South Sudanese rebels loyal to former First Vice President Riek Machar announced that they captured Bazi and Kimba areas in Morobo County in Yei River State on Tuesday.
SPLA-IO military spokesman in Central Equatoria Wai Goodwill told Radio Tamazuj that their forces managed to capture the two areas after attacks on their positions by government troops from Monday until Tuesday.
Godwill claimed that they killed several government soldiers during clashes.
Radio Tamazuj couldn't reach government officials to comment on the claims.
Separately, Goodwill denied reports that a group of rebels affiliated to Riek Machar are negotiating with the government in Kampala.
Earlier this week, a church leader in Yei said they were in neighboring Uganda mediating between the government and the opposition to make peace.