SPLA-IO rebels claim capture of Kajo-keji town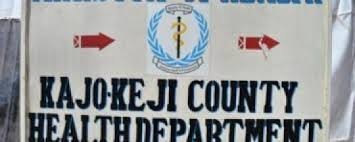 South Sudanese rebels loyal to former First Vice President Riek Machar announced that they captured the headquarters of Kajo-keji County in Yei River State today morning after clashes with government troops.
Speaking to Radio Tamazuj, the SPLA-IO deputy military spokesman, Lam Paul Gabriel said their position along the Juba-Kajo-keji road came under attack by government forces today morning, but they were repulsed.
"The headquarters is under our controlled. After they attacked us, we repulsed the attack, and during the fighting we reached the county headquarters," said Lam.
He claimed that they killed four government soldiers and captured nine others during the clashes. Lam added that they also released 12 civilians who were detained by government soldiers at the county headquarters.
The rebel deputy spokesman pointed out that one soldier was wounded from their side.
For his part, the SPLA deputy spokesman Santo Domic denied the claim, while accusing the rebels of releasing some prisoners on Sunday night. "A small group of rebels infiltrated into the area on Sunday night, and they went to the prison and released the prisoners, there was no any fighting," he said.