SPLA-IO protection forces assemble in Luri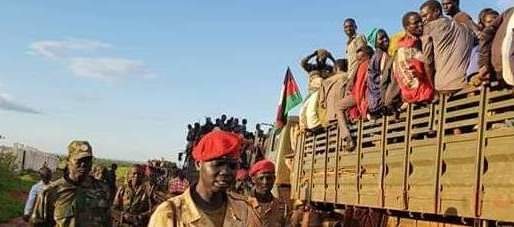 A first group of the SPLA-IO forces that are part of the VIP protection unit has arrived in a cantonment site around Juba on Monday, the opposition said.
In June, the parties to the peace deal agreed to form a 3,000-strong VIP protection unit that will be tasked to handle the security of top government officials during the transitional period.
Under the agreement, the unified protection forces are to be drawn from the SSPDF, the SPLA-IO and soldiers from the opposition alliance.
Lam Paul Gabriel, a deputy spokesman for the SPLA-IO group, told Radio Tamazuj on Wednesday that a total number of 420 SPLA-IO soldiers in the first phase of the opposition forces had come to Luri, 20 kilometres outside Juba.
"The forces arrived in the assembly site in the area of Luri as part of the 3,000 VIP protection force. The SPLA-IO forces that arrived in Luri were transported from Panyume area of Yei River State," he explained.
He pointed out that the arrival of the first batch of the SPLA-IO forces, and many more to come in the next few days, will soon be followed by training.
Signatories to the peace deal have missed IGAD's September 30 deadline to have half of the 83,000 unified forces trained and deployed. There has been mounting global pressure on South Sudan's rival leaders to establish a transitional government by November 12.
Under the terms of the revitalised peace deal, the rival parties are to create a unified army and settle disputes over the number and boundaries of states.