SPLA-IO Machar claims govt attacked their base in Bieh State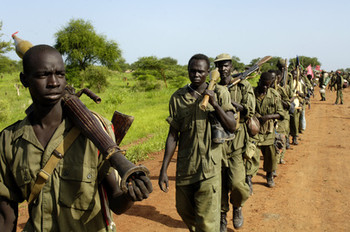 SPLA-IO forces led by rebel leader Riek Machar have accused government forces of attacking their positions in Luony and Wechjal of Bieh State on Tuesday evening.
Rebel-appointed information minister in Bieh State, John Daniel Bol, told Radio Tamazuj on Wednesday that government forces attacked their forces but they were able to repulse them and maintain their position.
Daniel claimed more than 30 of their soldiers were wounded in the confrontation, and 42 government soldiers surrendered to the opposition.
Attempts to reach the government for comment were fruitless.