Khartoum, Sudan -
12 Jan 2022
SPLA-IO Kit Gwang, Juba delegation start talks in Khartoum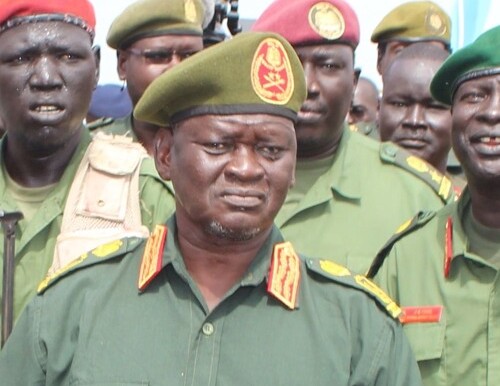 The breakaway faction of the SPLA-IO allied to General Simon Gatwech Dual, also known as the Kit Gwang faction, started negotiations with a delegation from the South Sudan government in the Sudanese capital Khartoum on Tuesday.
The government delegation is led by President Salva Kiir's security advisor Tut Gatluak Manime.
James Kalany Mamoun, the press secretary for the office of the interim head of the Kit Gwang faction, General Simon Gatwech told Radio Tamazuj that the negotiations started on Tuesday at the Sudanese Military Academy. 
He said Gen. Gatwech's team is led by Samuel Morris Oraj. 
According to Kalany, Tuesday's session was inaugural, and talks would officially start on Wednesday. 
"The negotiations are chaired by Sudan, as the head of IGAD," Kalany added.
In an interview with Radio Tamazuj in September last year, General Johnson Olony, one of the leaders of the Kit Gwang Declaration, said they had started negotiating with President Salva Kiir to expedite the implementation of the security arrangements.
He also said that they were open to joining forces with President Kiir's SPLA if they were ready to ensure the full implementation of the peace agreement.
The SPLA-IO Kit Gwang group broke away from SPLA-IO led by First Vice President Riek Machar after accusing him of not representing their interests, lack of implementation of the security arrangements, poor governance, lack of transparency, and nepotism.  
Since then, forces loyal to both camps have been fighting in areas of Upper Nile State.