SPLA-IO denies report of fighting in Leer town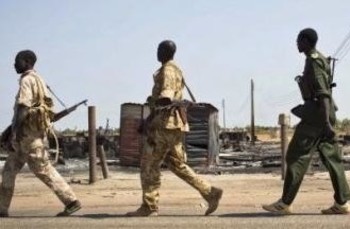 South Sudan's rebels loyal to the former First Vice President Riek Machar said that there have not been any clashes in the town of Leer town in Southern Liech state on Thursday.
James Yoach, the SPLA-IO spokesman in Unity state, told Radio Tamazuj on Friday, "We haven't had any clashes with government troops. Nothing happened on Thursday."
James claimed that the opposition fighters recently took control of some parts of Leer briefly but decided to withdraw willingly.
The information minister in Southern Liech state, Peter Makuoth, told Radio Tamazuj that the rebels had attacked their positions in the town of Leer but they were repulsed.
The official said that at least six people were wounded from their side during fighting on Thursday.