SPLA-IO breakaway faction demands Machar's position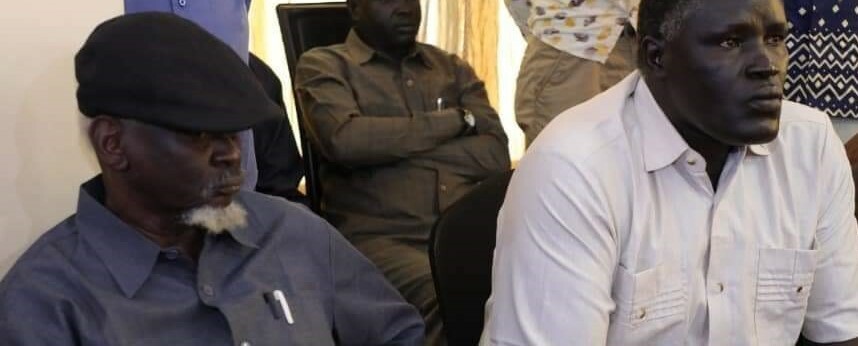 The breakaway faction of the Sudan People's Liberation Army-In Opposition (SPLA-IO) is calling for negotiations over positions allotted to Dr. Riek Machar's SPLM/A-IO by the 2018 peace agreement.
The rebel faction led by General Simon Gatwech Dual, also known as the Kit Gwang Declaration began talks with Tut Gatluak, President Salva Kiir's adviser on national security affairs in Khartoum last week.
"SPLM/A-IO demands for all the positions allocated to SPLM/A-IO: First vice president, presidential advisor, national ministers, MPs, members of the council of state, national commissions, governors, commissioners, state ministers and MPs, foreign mission and ambassadors," a statement seen by Radio Tamazuj and confirmed by General Johnson Olony, Gatwech's deputy on Tuesday reads in part.
The group has called for a general amnesty to its leadership, and the withdrawal of SPLM/A-IO forces under Machar out of Kit Gwang controlled areas as a prerequisite to negotiations.
The Kit Gwang Declaration is also calling for representation of its members in the joint security committee and the ceasefire monitoring committees, and a renewed commitment to the peace agreement.
It is also demanding the demarcation of the tribal boundaries according to R-ARCSS and as the stood on 1/1/1956 and the establishment of the truth, reconciliation and healing commission, and the hybrid court for South Sudan.
"The peace negotiations between the SPLM/A-IO and the government of South Sudan should be mediated by the government of Sudan and IGAD, TROIKA, and the African Union," the statement added.
In August, the rival group said First Vice President Riek Machar had "completely failed" to show leadership and greatly weakened the SPLM-IO party's position in the power-sharing deal signed in September 2018. Since then, forces loyal to the rival SPLM/A-IO factions have been fighting in the Magenis area where the group is based.