SPLA claims win over Sudan in South Kordofan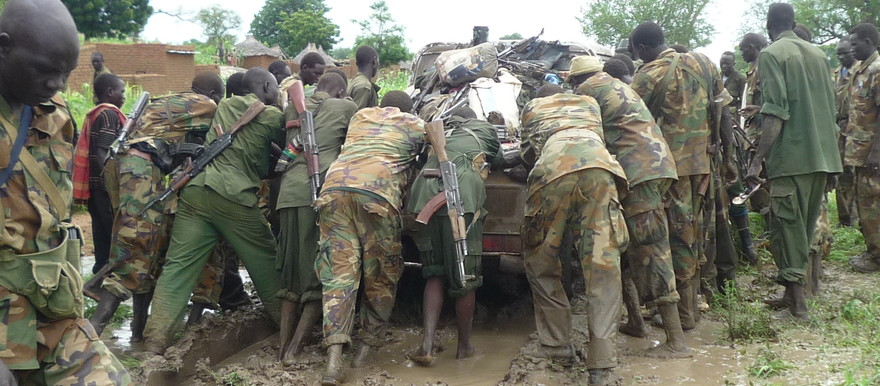 Heavy fighting between the Sudan government forces and SPLM-North rocked Al Sanot County in South Kordofan recently, according to a rebel spokesman.
Through phone interview on Monday, the official spokesman for the Sudan People's Liberation Movement Northern Sector (SPLM-N) Arno Nagtulo Lodi told Radio Tamazuj that their forces achieved a victory over the forces of SAF and militias of the Khartoum regime which were mobilized in El-shafra in Al Sanot County.
Arno Lodi explained that there were attacks by the Sudan Army Forces but the Sudan People's Liberation Army North (SPLA-N) was able to destroy them inflicting heavy losses in lives and military hardware.
He claimed that the 46 soldiers were killed and 32 wounded from the Sudan Armed Forces and the SPLA also managed to capture a Korean-made Jeep 12.7mm (Hakama) loaded with heavy machine guns and ammunition boxes, and a Land Cruiser.
Arno also mentioned that 5 soldiers from the SPLA forces lost their lives in the battle.
Radio Tamazuj was not able to contact the Sudan Armed Forces for comments on the news.