Southern Liech authorities say repulsed rebel attack in Leer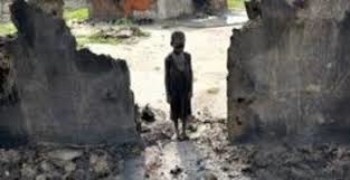 File photo: A child in Leer in 2014 (Jerome Tubiana)
The government of South Sudan's Southern Liech state said government troops repulsed a rebel attack on Leer town on Thursday morning.
Peter Makuoth Malual, minister of information in Southern Liech, told Radio Tamazuj that the opposition fighters launched an attack on Leer town, but they were repulsed.
He claimed their forces inflicted heavy losses on the attackers. The official also admitted that six government soldiers were wounded during clashes.
Rebel officials could not immediately be reached for comment.