South West Aviation's operations suspended after its plane crashed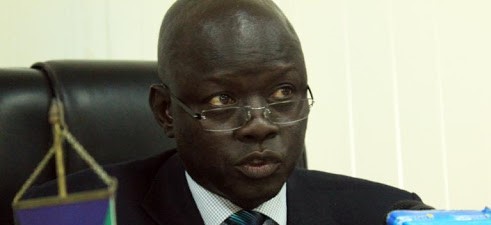 File photo: Minister of Transport Madut Biar
South Sudan's transport minister said he temporarily suspended operations of South West Aviation after one of its cargo planes crashed in Juba over the weekend, killing eight people.
Minister Madut Biar Yel told state media on Monday that the airline company won't be allowed to operate in the country until the cause of its plane crash is established.
"I suspended the company until the investigation report in brought. The type of the planes, Antonov An-26, that are flying in South Sudan are all suspended," he explained.
The official further said the government is still unable to identify some bodies of those who perished in the plane crash because their names were not found on the manifest.
"This is also a mistake that we are going to investigate in the airport because the manifest from the company made it clear that there were eight, but some units went and added more people," he said.
"Up to now we have eight bodies in the mortuary, some are identified by their relatives, and some are burned beyond recognition. There are some contradicting names that the committee is going to verify. Even on the list that I have, there is no mention of a lady. But in the mortuary, there is a body of a female," he added.
The minister said they would send the black box of the plane that crashed to the manufacturer so that its data could be analyzed.
Madut called on airline companies to adhere to regulations of the country's Civil Aviation Authority to avoid similar air accidents.
The plane owned by local operator South West Aviation crashed just minutes after it took off from Juba International Airport on Saturday morning. The cargo plane was heading to Wau town in the country's northwest.
Air crashes are not unusual in Africa, where many airlines fly old or outdated aircraft and infrastructure is often not properly maintained.