South Sudanese youth entity condemns violation of cessation of hostilities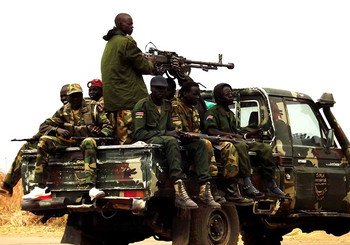 A South Sudanese youth body has condemned what it termed as violation of the signed ceasefire agreement by government troops allegedly in the intention to spoil peace in the country.
The International Youth for Africa (IYA) said in a statement extended to Radio Tamazuj that citizens are dying every day while the government continues to attack on the opposition.
IYA's executive director, Ter Manyang Gatwech, called upon South Sudan's warring parties to respect the cessation of hostilities deal signed in Addis Ababa, Ethiopia last year.
Manyang condemned the attacks in the strongest terms possible.
"Those who are responsible should be brought to book. We have politicians who cannot think about the suffering of citizens. It will be useless to go to Addis Ababa and warm those seats for no reason," he said.
The youth entity urged the international community to put pressure on the warring parties to stop the ongoing conflict.