South Sudanese refugees still detained in Ethiopia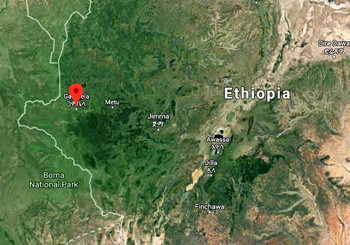 14 South Sudanese refugees who were arrested at Dima camp in the Gambella region of Ethiopia earlier this month remain detained by police authorities.
The refugees were detained after they allegedly broke into a school run by the Administration for Refugees Affairs (ARA). They were accused of stealing school items.
John Kuju, a youth leader at Dima camp, told Radio Tamazuj today that another refugee has been arrested, bringing the total number of detained refugees to 15.
"He was arrested in the camp recently. He was just arrest although he is sick," he said.
Ethiopian officials could not immediately be reached for comment.
On 24 December 2017, unknown gunmen killed eight South Sudanese refugees, including women and children at Dima camp.