South Sudanese refugees complain of harassment by police in Khartoum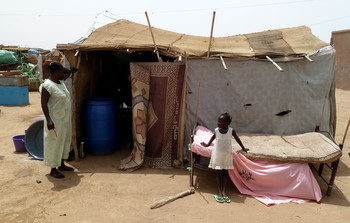 South Sudanese refugees in the Sudanese capital's twin city of Omdurman have raised concerns over what they call "continued harassment" by Sudanese police.
Deng Garang, a chief at Dar el Salam camp in Omdurman, told Radio Tamazuj on Wednesday that the police have put many security checkpoints along the road from the camp to the town.
Garang pointed out that that all the refugees are checked and harassed on their way to and from town. He claimed that the police have been confiscating refugee property during the checks.
He called the relevant authorities in Khartoum state to intervene and put an end to the suffering of South Sudanese refugees.