KAKUMA/KENYA -
26 Apr 2021
South Sudanese refugee aces Kenyan primary exams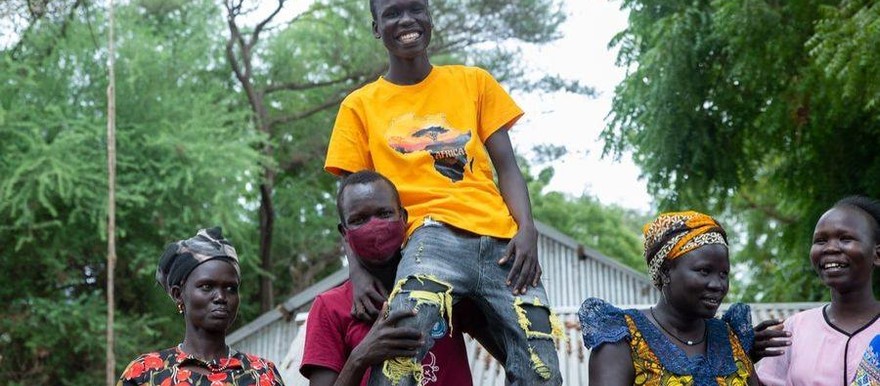 [Pjhoto:UNHCR]
A South Sudanese refugee student at the Kakuma Refugee Camp has scored high marks in the Kenyan primary leaving examination.
Speaking to Radio Tamazuj over the weekend, Reech Kuol Mayen, said he scored 408 out of the total 500 from Kadugli Primary School at the Kakuma refugee camp in North-Western Kenya.
Kuol, who arrived in Kakuma in 2010, says it was not an easy journey to begin the learning process in a new environment where he faced challenges including the language barrier. He says he was almost giving up but he was encouraged by his widowed mother to continue studying.
"When I came from South Sudan and started school, I did not understand almost everything. The things that were taught were very difficult for me. There were also these languages that are taught and I was not able to understand," Kuol said.
He also developed some health issues during his studies but surprisingly managed to score an impressive 87 percent in the Kiswahili language. He says he is grateful to his teachers and the community who provided the necessary support for his studies.
"My mother is a very supportive person, also my teachers. I truly lack words to express my gratitude. They have been very supportive and encouraging," Kuol said.
Dahiyah Abu Sadur, a Sudanese teacher at Kadugli Primary School said this year the school was named the first in Turkana West County and described it as a great achievement.
He encouraged students to continue striving in their studies despite challenges and the uncomfortable life in the camp.