South Sudanese NGO launches information verification system in Ugandan camps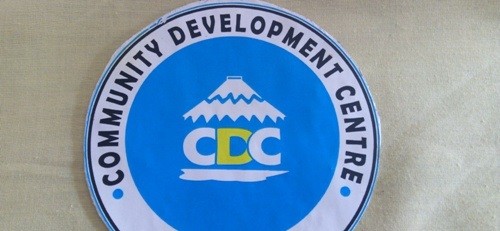 Community Development Centre (CDC), a South Sudan non-governmental entity, has launched an information verification system in refugee camps within northern Uganda.
A refugee-led initiative entitled "Hagiga Wahid" or "one truth", the new project aims at encountering rumors, war propaganda and hate speech among communities living in Uganda and South Sudan.
CDC's executive director, Sebit Martin said the initiative, supported by a Canadian-based non-governmental organization sentinel project for genocide prevention, seeks to verify facts to ensure that accurate information is disseminated to refugees living in Uganda.
He said majority of South Sudanese have, since the outbreak of the conflict that quickly spread to other parts of the country, been relying on "fake information" that promoted hatred and conflict among communities in the camps.
"The "Hagiga Wahid" is a project aimed at controlling misinformation more especially in the Ugandan refugee camps. People from South Sudan tend to inform their relatives in Uganda with distorted information that encourages violence," Sebit told Radio Tamazuj on Thursday.
"Through this platform, we are going to verify what comes from South Sudan and Uganda to mitigate conflict triggered by misinformation," he added.
CDC, according to Sebit, has trained several monitors and local stakeholders on misinformation in several refugee camps in Uganda.
The organization, he said, has developed a database for monitoring and verifying the accuracy of information before it is disseminated.
"Currently, we have deployed an SMS system in Rhino camp and this system gives the refugees an opportunity to report any rumor circulating and this rumor will come to our database," stressed the CDC director.
"This program is going to be implemented in both South Sudan and Uganda," he added.
Sebit urged South Sudanese in Uganda and South Sudan to denounce hate speech and embrace peace-building among communities.
"We are ready to help communities and accurate information will help to reduce tension in the camps and South Sudan. We have undergone a series of wars and we need to work for peace so that we create a peaceful environment for the next generation," he said.
Luate David, a refugee in Rhino camp's Ofua zone, said the community-led program has benefitted many people in camps. "I have just learned about "Hagiga Wahid". This new program is good because it shall be of a great help to us as refugees in accessing facts about things happening in our community," said Luate.
"This will definitely prevent conflicts and worries that come as a result of rumors and fake news reaching us in the camps," he added.
Mary Keji, a refugee in Rhino camp's Ocea zone, said widespread rumors have affected communities living in refugee camps within Uganda.