South Sudanese man dies while in police custody in Egypt: family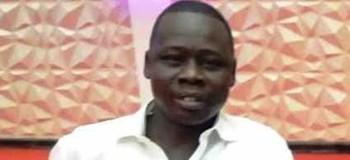 Photo: Sebit Mogga
A Sudan Sudanese man has died mysteriously while in police custody in the Egyptian capital, Cairo earlier this month, his family said.
The deceased was identified as Sebit Didi Mogga.
Mogga's wife, Sunday told Radio Tamazuj on Monday that her husband was taken to Al- Maadi Police Station in Cairo after being arrested by officers for allegedly selling alcohol and drugs illegally.
"When our embassy here intervened, the police said Mogga was arrested for selling drugs, alcohol and shisha, but they were telling lies," she explained.
Sunday said they had paid a fine of 1,000 Egyptian Pounds as directed by the court, but the police refused to release her husband from jail.
According to Sunday, officers said Mogga became unwell in the police cell where he died on 4 March.
The wife said she is questioning how her husband, who was healthy at the time he was locked in custody, died suddenly after he became unwell in the cell as per the theory of the police.
"Mogga was in a very good health condition," she said.
Sunday said that the police told her that an autopsy report will be released after six months. She called upon the Egyptian police to clear the air on the circumstances under which her husband died while in police custody.
Calls to South Sudan's ambassador in Cairo went unanswered. Egyptian police could not immediately be reached for comment.