South Sudanese Islamic leader detained in White Nile state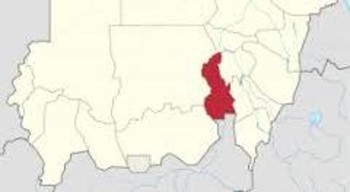 Local officials at Al-Salam locality in Sudan's White Nile state have arrested the Secretary General of the Islamic Council of South Sudan's Fashoda state, Gadir Uluak on Sunday for unknown reasons.
Uluak's brother Abraham Orach, told Radio Tamazuj on Wednesday that his brother had gone to visit his family in Kashafa Refugees Camp in Al- Salam Locality but on his way back he was arrested by Sudanese security officials.
Orach called on the relevant authorities in White Nile state to either release or try his brother in a court of law, confirming that his brother is in detention in Kosti.