South Sudanese complain of poor humanitarian situation in Khartoum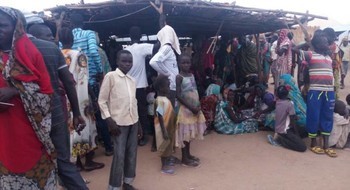 South Sudanese refugees in Dar es Salaam camps in the Sudanese capital, Khartoum have complained of deteriorating living and health conditions.
Garang Deng, One of the local chiefs at Dar es Salaam camp in Omdurman, told Radio Tamazuj on Monday that South Sudanese in the camp are suffering especially due to the rising cost of living in Sudan prompted by the rise in prices of essential food commodities.
Deng said most of the refugees do not have a source of income and are not able to afford basic needs.
"Children and women in Dar es Salaam camps these days are suffering from poor conditions as the cold wave intensifies and agricultural water flows around the camp," he said.
He called on humanitarian organizations to intervene and provide health, sanitation and clothing assistance to the refugees.