South Sudanese activist nominated to international working group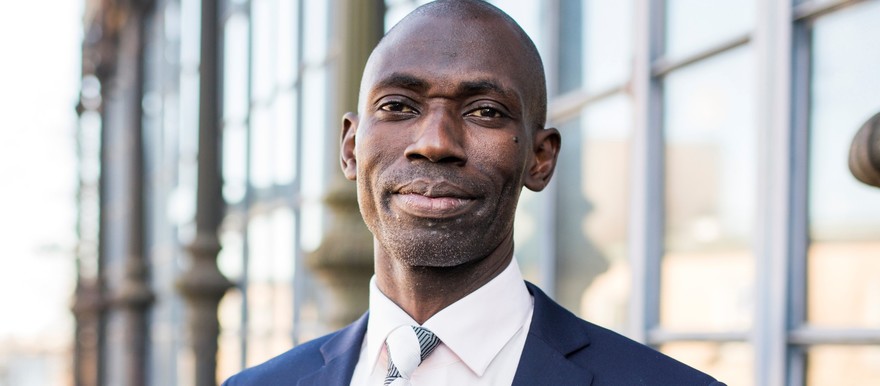 File photo: CEPO's Edmund Yakani
Edmund Yakani, the Executive Director of the Community Empowerment for Progress Organization (CEPO), which promotes civil society values in South Sudan, has been nominated as a member of the working group on civil society engagement with the Commission of Inquiry with a focus on Libya by the Lawyers for Justice in Libya (LFJL), jointly with the Human Rights Centre at SOAS.
In a statement to Radio Tamazuj on Friday, Mr. Edmund Yakani welcomed and accepted the nomination and said this is a chance of taking the name of South Sudan to another step as a nation whose citizens can play instrumental roles in the global search for justice and accountability.
"I am delighted for the opportunity to be a member working towards civil society engagement with Commissions of Inquiry. It is a success for the family of South Sudan civil society and the nation at large. I will do my best not to shame our citizens and government and display the name of our nation South Sudan higher," Yakani said.
The working group on civil society engagement with the Commission of Inquiry aims at building experiences and best practices for human rights inquiry.
CEPO's Edmund Yakani will be joined by experts from diverse fields such as Abdulrazzaq Al-Saiedi of Physicians for Human Rights' (PHR) of Iraq, an expert in Human Rights and Transitional Justice; Laila Alodaat, a Syrian human rights lawyer specializing in the international law of armed conflict and the human rights of women; Maha Awadh, chairperson for the Wogood Foundation for Human Security and the deputy chairperson of the Women National Committee in Aden, Yemen; Ravindran Daniel, an expert in international human rights law and Pablo de Greiff, a member of the UN Secretary General's Civilian Advisory Board on Sexual Exploitation and Abuse. They will be joined by other notable global experts.
"I will utilize this opportunity to building experiences and act as a bridge for more South Sudanese to get the same chance elsewhere. It is a test for me and our nation in the arena of promotion of peace and stability through making justice and accountability prevail," Yakani said.