South Sudan women demand inclusion in revitalization process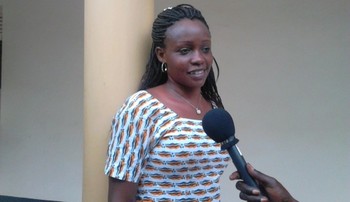 A coalition of South Sudanese women organisations has called on both regional and international partners to support the revitalization process for peace in South Sudan.
The coalition comprising of more than 44 women's organizations from South Sudan, refugee camps in Uganda, Kenya, clergy and peace activists met in the Ugandan Town of Entebbe on 18-22 January 2018 to consolidate and strategize how their participation in the upcoming High-Level Revitalization Forum in February.
In a statement extended to Radio Tamazuj after the meeting, the women further called on IGAD Heads of States and the African Union to double the pressure and implement strict and punitive measures on parties that continue to violate the Cessation of Hostilities agreement signed in December 2017 and those who will not negotiate in good faith in the next phase of talks.
Among their demand, the statement reads, "50% Women representation at all levels of government structures and institutions. At least 30% of positions at all levels of government and key institution be allocated to youth. No one tribe or community should constitute more than 20% of all positions in all levels of government. There must be deliberate inclusion of minorities such as peoples living with disabilities and minority tribes."
"We call on CTSAMM to ensure that the signed agreement is adhered to and violators should face punitive measures. The Monitoring Mechanism should ensure that the terms agreed upon is disseminated to the public for awareness such that the public report any violations they observe. A more robust CTSAMM with greater clout and authority is needed including increased capacity of women in all its structures to ensure that gender based violations are adequately reported on," the statement continued.
The women further stressed that any individuals listed in the African Union Commission of Inquiry report on South Sudan should not be included in the transitional government while individuals nominated to serve in the transitional government will not be allowed to participate in the election at the end of the transitional period.
The women committed themselves to work with civil society groups to ensure their efforts towards lasting peace are realized.