South Sudan woman nominated for UN rapporteur on peaceful assembly rights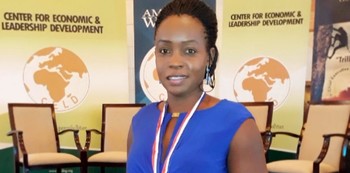 The Executive Director and Co-founder of Eve Organization for Women Development South Sudan, Rita Martin Lopidia, has been nominated among 43 others across the globe for the UN Special Rapporteur on the rights to freedom of peaceful assembly and of association.
Lopidia, through Eve organization has helped improved women's participation in decision-making, reconciliation, peace building and conflict resolution in South Sudan. She is also an active delegate to the IGAD-led peace process.
She has also represented South Sudan women in different international forums addressing issues of women, peace and security.