South Sudan to receive second batch of Covid-19 vaccines on Tuesday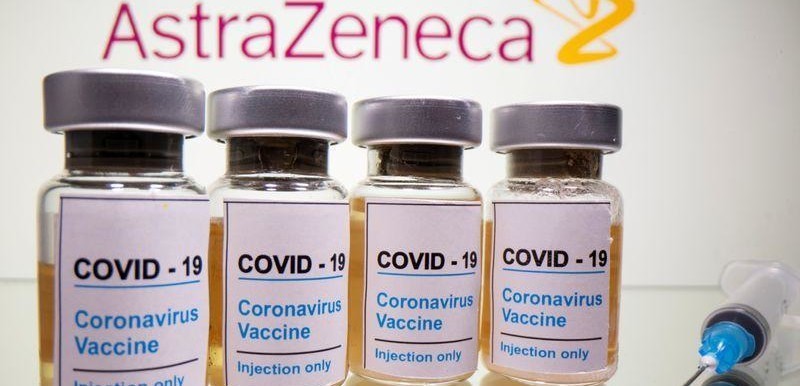 South Sudan is expected to receive its second batch of the AstraZeneca Covid-19 vaccines from COVAX Facility on August 31st, the United Nations Children Agency (UNICEF) revealed on Sunday.
UNICEF says the 59,000 vaccine doses will be distributed to all the vaccination centers across the country and vaccinations will begin immediately.
"We are expecting the vaccines to arrive in the country on the 31st of August of this month. Then, from 1st September, we expect to start delivering the vaccines to all the 91 locations which were used during the phase 1 vaccination. The same locations will be used because we are targeting the vaccine to provide a second dose," Dr. Kennedy Ongwas, UNICEF Chief of Health in South Sudan told journalists in Juba on Sunday.
"So, on 1st, September 2021 all the deliveries will be done by air because we don't have much time. So on 1st of September, the deliveries will be made to seven locations. On the 2nd there is a plan to deliver to five more locations, and on the 3rd of September, there is a plan to deliver to four more locations. The remaining locations will receive their deliveries between 7th and 8th," he added.
He said the vaccination exercise will run for 30 days, as the vaccines expire on September 30, 2021.
Also speaking to the press, the World Health Organisation (WHO) Covid-19 Incident Manager in South Sudan, Dr. Sacha Bootsma advised those who received their first dose of the AstraZeneca vaccine to receive the second dose without delay due to the gap between the first and the second dose.
"Even though the period has surpassed the recommended gap between the first and the second dose, please go get your second dose, it is still extremely protective and effective. It is still your second dose even though you have maybe two weeks beyond the recommended period," Dr. Bootsma advised.
Dr. Emmanuel Moju Andrea, Deputy Director for Health Education and Promotion in South Sudan's ministry of health says the vaccine will be mandatory for school teachers and bus drivers to prevent Covid-19 cases among learners and passengers.
"We have so far organized a number of 48 meetings, and these 48 meetings are supposed to target first and foremost teachers to ensure that the vaccine uptake is given a priority including preventive measures, we also target the drivers' union who are always facilitating people movement within the community to and fro. We have also targeted women because we realize that during the last vaccination, there was low uptake of the vaccine," he said.
UNICEF insists that those who received their first doses will be given priority in this vaccination phase.
The health ministry also announced that they expect about 100,000 Johnson and Johnson and Sinopharm vaccines from China in September.