South Sudan to receive 60,000 doses of Covid-19 vaccine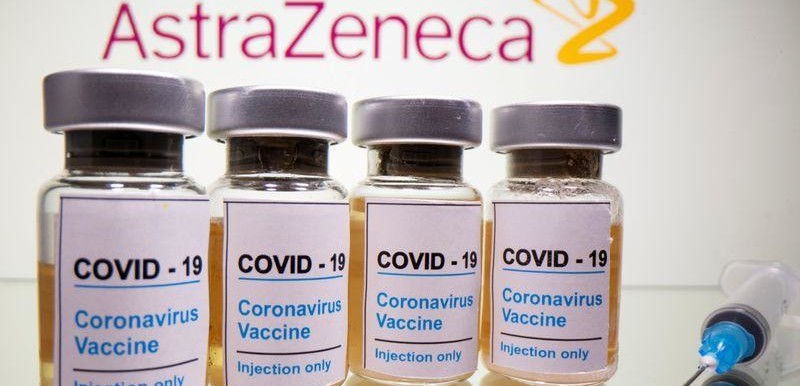 South Sudan's health ministry says it has received a green light to receive the country's second consignment of 60,000 doses of AstraZeneca Covid-19 vaccines from the COVAX facility.
The ministry of health said the country was supposed to have received the vaccines in the first week of August but that logistical challenges caused delays.
Dr. John Rumunu, the Director-General for Preventive Health Services and Acting Covid-19 Incident Manager at the Ministry of Health, addressed the press in Juba on Sunday and disclosed that all the paperwork was done.
"For information on the arrival of the vaccines, all the paperwork has been done, greenlight has been given, and we are now waiting for the expected time of arrival. So, this is the information we got from our partner that is organizing for shipment of the AstraZeneca vaccines," Dr. Rumunu said.
South Sudan has registered 120 cumulative deaths since the pandemic was confirmed in the country in 2020 and currently, there are 11,301 cumulative Covid-19 cases with recoveries standing at 10,948 since April last year.
The country currently registers an average of 9 Covid-19 cases per day.
Last week, over 20 learners in Nimule tested positive for coronavirus according to the health officials. Dr. Gama Emmanuel, the head of the Nimule health department said the recent cases confirmed in Nimule are both from schools and the communities including returnees from refugee camps.
"Last week, we have seen an increase in the number of positive cases within Nimule. This is not only coming from one school, but this is also coming from various schools, some of these schools are boarding and day primary and secondary schools," Dr. Gama said.
South Sudan's National Ministry of Health says it is sending a team of medical personnel from Juba to Nimule this week (Tuesday) to assess the surge in cases in the schools. Health officials say they are alarmed by the increase of cases in Nimule in the past week.
"Majority of the children affected are from Nimule this week. Children from certain schools have tested Covid-19 positive and that is why we will send a team of medical officials from Juba to Nimule on Tuesday to prevent cluster infections," Dr. Rumunu said.