South Sudan to pay foreign road constructors in crude oil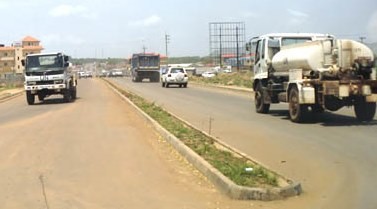 South Sudanese President Salva Kiir on Sunday said that his administration will pay Chinese road constructors in crude oil rather than cash to stem corruption.
The government plans to build the road from Nadapal all the way to Torit and to Juba and again from the capital Juba down the road to Rumbek and to Wau.
"We agreed that South Sudan will not pay them any cash but they will come with whatever they have from their money, they build the road and give them the crude oil from our oil here," he said.
"I decided that the infrastructure or whatever that we want to be done by foreign companies has to be done in exchange for crude oil because our people don't want to see money. If they see money, their hands start shaking," he added.
However, the South Sudanese leader didn't disclose the number of oil barrels that will be paid to the Chines companies to build the road projects in the world's youngest nation.