South Sudan to expel Sudanese humanitarian workers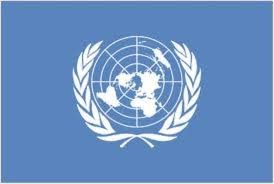 South Sudan has ordered employers to terminate the contracts of Sudanese employees in the country by the end of June.
According to an official letter received by Radio Tamazuj from the Ministry of Labour, Public Service and Human Resource Department, Sudanese workers will have to compete with South Sudanese for the jobs they now hold.
The circular number 7/2012 is addressed to 'private sector', 'foreign NGOs in South Sudan', and 'Diplomatic Missions, UN agencies in South Sudan'. It orders these employers to give 30-days notice of termination immediately to North Sudanese, and to advertise the vacated positions.
'The vacated positions are to be advertised so that competent South Sudanese Nationals are recruited into. This process should be completed by the 28th of June 2012'.
The circular states that Sudanese nationals may obtain work and residence permits 'provided that their recruitment were conducted through international competition'.
The letter is dated 26 May but it was not widely circulated until early June. It is signed by Undersecretary Hellen Achiro Lotara
In a separate circular with the same date, the ministry 'requests' international organizations, companies and agencies to pay South Sudanese employees in hard currency (US dollars). The circular 8/2012 says that it is a violation of the Universal Declaration of Human Rights Article 23/2 for some employees to be paid in hard currency and others to be paid in the national currency.
The Ministry of Labour circular 8/2012 contradicts earlier guidance from the Bank of Southern Sudan, which maintains the South Sudanese pound as the national currency and is trying to prevent devaluation of pound against the dollar. Speciifically, in circular BSS/2/2011, the bank warns government and non-government organizations against drafting official contracts in foreign currency rather than local currency.
'This practice of dealing in a foreign currency rather than in our legal currency is not acceptable and should be discouraged. The South Sudanese pound is the legal tender which should not be refused or rejected by anyone, as provided in section 46 of the Bank of South Sudan Act, 2011.'