South Sudan summons US charge d'affaires over Haley's remarks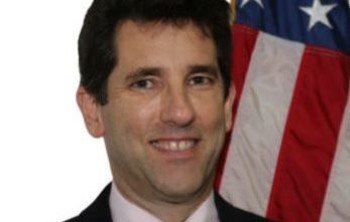 File photo: US charge d'affaires in Juba Michael K. Morrow
South Sudan's government on Friday summoned a top US diplomat to explain reported remarks by US Ambassador to the United Nations Nikki Haley calling the country's president as "an unfit partner."
South Sudan's Foreign Ministry summoned the US charge d'affaires Michael Morrow to voice its displeasure over Haley's remarks while addressing the UN Security Council on Wednesday.
Bak Valentino Akol Wol, Undersecretary of the Ministry of Foreign Affair, said Ambassador Nikki Haley's remarks will likely affect relations between the countries, without elaborating on the matter.
"We have just concluded our meeting with the US charge d'affaires, he tried to explain why Nikki Haley made that strongly-worded statement at the council. We also shared with him and asked him to convey to his government with a protest note," he said.
"Ambassador Nikki Haley seems to forget that the Republic of South Sudan is a sovereign state, and its leadership and the Transitional Government of National Unity deserves respect. Ambassador Nikki Haley made many undue inflammatory and defamatory remarks on the situation in South Sudan, including her uncalled for idea of arms embargo," he added.