South Sudan seeks observer status in Arab League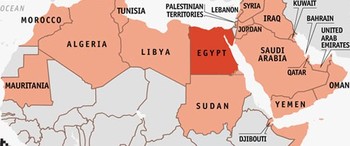 South Sudan has formally applied for observer status in the 22-nation regional organization of the Arab League, a top government official confirmed.
The League's main goal is to draw closer the relations between member states and to safeguard sovereignty, and to consider in a general way the affairs and interests of the Arab countries.
South Sudan's Ministry of Foreign Affairs told Radio Tamazuj today that the east African nation had applied for observer status in the Arab League.
The ministry's official spokesman Mawien Makol argued that the decision for South Sudan to have observer status in the Arab bloc was because it discusses important issues.
"The Arab League discusses important issues like the utilization of the waters of the Nile River, so such a topic is very important for the League. When those issues are discussed, South Sudan needs to be present there," he said.
The South Sudanese diplomat said the government was keen only in obtaining the observer status in the regional organization." We are not a full member. We would not pay fees to the League, so we are not required to commit to other things," he explained.
Mawien pointed out that the South Sudanese ambassador to Cairo will be present when issues to do with South Sudan are discussed by the Arab League.
MENA reported on Tuesday that South Sudan's request to join the regional body would be referred to the Arab League Council which was scheduled to hold its 149th session today at the level of the foreign ministers.
The Arab League's current member states include: Egypt, Morocco, Jordan, Saudi Arabia, the United Arab Emirates, Kuwait, Bahrain, Yemen, Iraq, Syria (membership suspended), Tunisia, Oman, Lebanon, Qatar, the Comoros, Sudan, Palestine, Algeria, Mauritania , Libya, Djibouti and Somalia.
The official language of the Arab League is literary Arabic, based on classical Arabic. However, several Arab League member states have other co-official or national languages.