South Sudan security arrest SSBC boss in Juba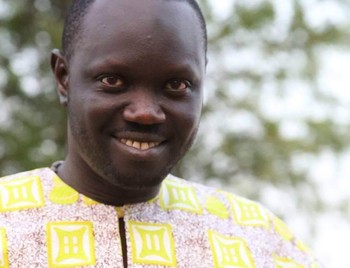 File photo: Adil Faris Mayat
South Sudan's National Security Service on Monday arrested the Director of state-run South Sudan Broadcasting Corporation (SSBC), Adil Faris Mayat. Adil was picked from his office and taken to NSS detention centre in Jebel.
Adil's wife Amira Al-Nahwi told Radio Tamazuj on Thurday evening that the security officers went to the office in Nyakuron area where they arrested her husband for allegedly failing to broadcast President Kiir's state of the nation address live on SSBC on the occasion of the sixth independence anniversary on Sunday.
She further said Adil was arrested in the presence of many SSBC staff just one day after celebrations of the country's independence anniversary. Amira pointed out that her husband is still being detained in the NSS headquarters in the Jebel neighbourhood.
Adil was appointed as director of SSBC in 2016. He had worked for various media houses as a journalist in Sudan before South Sudan independence in 2011.
For the second year, the world's youngest nation failed to hold official celebrations to mark the anniversary of its birth because of the widespread suffering caused by its ongoing civil war.