South Sudan's resources need to be clearly used to fund peace deal: Troika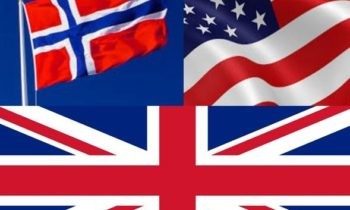 The United States, Britain and Norway said South Sudan's pre-transitional bodies need to be empowered to function effectively and drive forward implementation of the signed peace accord, with the country's resources clearly used to fund the deal.
The three Western governments, which serve as guarantors of the revitalized peace deal, applauded the progress that has been made in regard to parts of the peace agreement signed on September 12.
"We have seen positive steps. Some key transitional governance bodies have been formed, senior members of opposition parties have returned to Juba, and both government and opposition representatives are participating in the work of the National Pre-Transitional Committee and the National Constitutional Amendment Committee. Members of government and opposition forces have jointly visited previously contested territories. Overall, violence has decreased, and some prisoners of war and political detainees have been released," the three countries said in a joint statement on Friday.
The Troika group of nations further said this initial progress needs to be built on and consolidated, to increase trust and confidence among South Sudanese and with the international community.
The three countries pointed out that inclusiveness in implementation of the agreement, specifically participation by civil society, women, and displaced populations, will help build peace.
However, the Troika said they are deeply concerned that progress is being undermined by recent fighting in Wau and Yei. The group added that the ongoing violence prolongs the suffering of the South Sudanese people, and increases the risk that the current momentum will be lost, key deadlines missed, and implementation falls behind.
"We urge all parties to uphold their commitments and cooperate on addressing and preventing violations of the Cessation of Hostilities Agreement and the new peace agreement," the Troika said.
"IGAD and its member states have been crucial to the progress made so far. The region's continued engagement is essential to help this latest agreement deliver a lasting peace. The region must take the lead in encouraging the Government of South Sudan to demilitarize Juba and allow UNMISS complete freedom of movement to execute its mandate in the city," adds the joint statement.
The Troika group reiterated its commitment to a peaceful South Sudan.