South Sudan's political environment has improved, says JMEC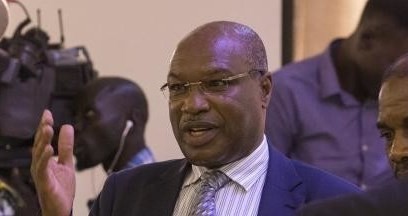 Augostino Njoroge, Acting Chairperson of the Joint Monitoring and Evaluation Commission (JMEC), said the political environment in South Sudan has improved to the extent that the revitalized agreement can be implemented in a way which was not possible for the 2015 peace agreement.
Njoroge said this at a breakfast meeting of the South Sudan Center for Strategic and Policy Studies on Wednesday. The event was arranged to examine the issue of confidence-building and laying the foundations for sustainable peace in South Sudan.
Njoroge pointed out that the commitment of the government and the parties is stronger now. However, he said it still requires an ongoing process of confidence- and trust-building measures on the part of all parties, and also the regional and international stakeholders.
Njoroge urged President Sava Kiir to constructively engage all stakeholders and parties to the agreement to ensure that each party fulfills what it agreed to do in signing the revitalized agreement.
"Together and in a spirit of unity, the President and the leaders of the Opposition should travel throughout the country and advocate for peace and reconciliation to the people of South Sudan," he said.
Njoroge further said the value of traditional leaders and chiefs must be recognized and factored in to the implementation process through various confidence-building mechanisms.
He also urged regional and international guarantors to give their full support to the implementation of the agreement, including to the agreement institutions, through appropriate political and economic support.
"All these measures, if properly implemented will create a conducive political, social, and economic environment for the people of South Sudan, especially refugees and internally displaced, to enjoy the dividends of peace," he said.