South Sudan's Kiir sacks oil minister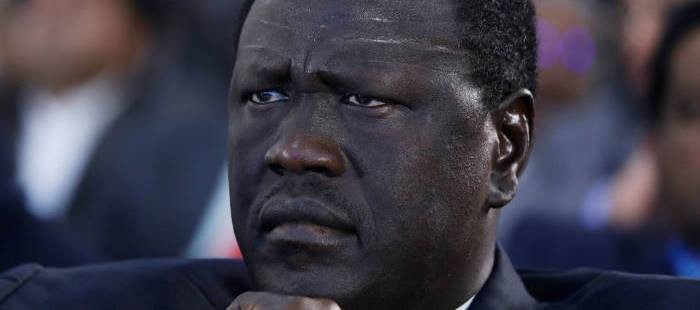 Ezekiel Lol Gatkuoth listens to a speech during Petrotech conference in Greater Noida, India, February 10, 2019. REUTERS/Anushree Fadnavis/File Photo
South Sudan's President Salva Kiir has sacked Oil Minister Ezekiel Lol Gatkuoth, according to a decree issued on Wednesday.
Ezekiel, who held the post of oil minister since August 2016, was one of the powerful figures in the Kiir administration.
He is a strong ally of the country's first vice president, General Taban Deng Gai.
The decree which gave no reason for Ezekiel's sacking also dismissed Jonglei state governor, Philip Aguer Panyang.
According to another presidential decree, Awou Daniel Chuang, will serve as the new oil minister.
Kiir also appointed Maker Thiong Maal, a lawmaker in the national legislative assembly, as the new governor of Jonglei state.
Oil-rich South Sudan is struggling to increase production of crude oil several months after the signing of the revitalised peace deal.
Currently it pumps about 175,000 barrels per day of crude oil.