South Sudan's government denies closure of embassies in seven countries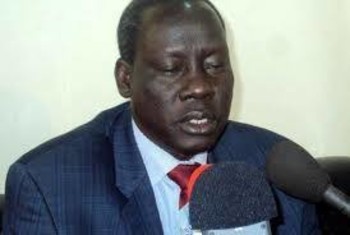 File photo: Foreign Minister Deng Alor
South Sudan's government on Tuesday dismissed reports it was closing down embassies in seven countries because of economic troubles stemming from the ongoing civil war.
Foreign ministry spokesman Mawien Makol Ariik said heads of diplomatic missions from United Kingdom, Sudan, Germany, India, Egypt, Uganda and Eritrea have been asked to return to the country because the period of their assignments has come to an end.
"The diplomats are asked to report themselves to the headquarters of the ministry of foreign affairs within 60 days," Amb. Mawien told Radio Tamazuj on Tuesday.
Mawien pointed out that the recall was part of routine changes because the diplomats have already completed four years of assignment to specific countries.
The official confirmed the authenticity of the 14 June 2017 letter signed by the minister of foreign affairs Deng Alor and addressed to heads of missions to seven countries.
"The esteemed ministry of foreign affairs and international cooperation would like to inform you that the above cited decision has been taken by the leadership of the ministry, you are therefore to avail within 60 days to expedite the process of handing over to the most senior diplomats," reads party reads the letter.