South Sudan's government approves SPLA Pension Act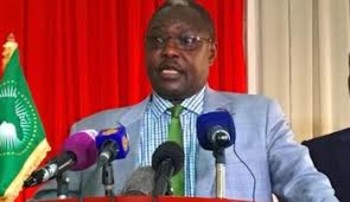 File photo: Cabinet minister Martin Elia
South Sudan's Council of Ministers last Friday approved the SPLA Pension Act which was presented at their weekly meeting by Defence Minister, Kuol Manyang.
Speaking to reporters after the meeting chaired by President Salva Kiir, Martin Elia Lomuro, the cabinet affairs minister said the cabinet has approved the SPLA Pension Act to reserve the benefits of those serving in the army and pay in their retirement.
Lomuro said the president has instructed the minister of defense to study the act more and ensure that all those that qualify for the pension are included.