South Sudan's ex-army chief Hoth Mai named labour minister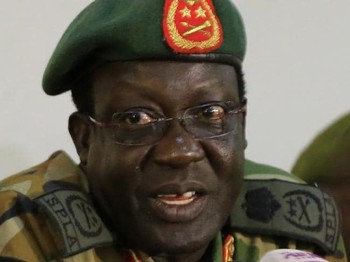 South Sudan's President Salva Kiir on Friday night named the former army chief General James Hoth Mai as the new minister of labour.
General Mai has been appointed in a decree "with immediate effect" replacing General Gathoth Gatkuoth Hothnyang.
General James Hoth Mai served as the Sudan People's Liberation Army's chief of general staff from May 2009 until April 2014.
President Kiir also sacked the governor of Lajor state James Duer Chuol and replaced him with Elijah Liech Bany.
President Kiir, who also doubles as chairperson of the ruling SPLM party, removed the interim leader of the SPLM Youth League Emmanuel Lubari Joseph and appointed Daniel Abocha Ali as the new leader of SPLM youth wing.