South Sudan receives 59,520 doses of AstraZeneca COVID-19 vaccine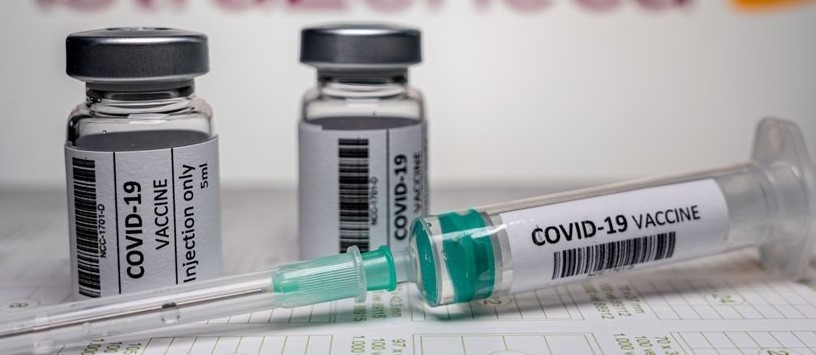 South Sudan yesterday received the second consignment of the AstraZeneca Covid-19 vaccine consisting of 59,520 doses from the COVID-19 Vaccines Global Access (COVAX) Facility.
The vaccines are a donation from the French government and South Sudan health officials say they will be deployed across the country starting today Wednesday, 1 September, health officials said.
Speaking during the reception of the vaccine consignment at the Juba International Airport on Tuesday, the minister of health, Elizabeth Achuei, hailed the French government and health sector partners in South Sudan for the donation.
"I would like to welcome the arrival of this large supply of vaccines which are essential to stop the Covid-19 pandemic. The deployment of these large quantities of the AstraZeneca Covid-19 vaccine has been made possible through the generous humanitarian donation from the government of France to GAVI and the COVAX Facility to the Republic of South Sudan," Minister Achuei said.
This is the second consignment of Covid-19 vaccines from the COVAX Facility to South Sudan which in April received 132,000 doses.
For his part, the deputy French Ambassador in South Sudan, Xavier Verjus Renard said
"Today, France is very happy to deliver these almost 60,000 doses of vaccine to South Sudan through COVAX Facility to continue its vaccination campaign. I want to point out that another 60,000 doses donated by Sweden will soon be delivered," Ambassador Renard said.
He further urged the South Sudan government and its partners to sensitize communities about the importance of taking the vaccine.
The World Health Organization (WHO) Country Representative in South Sudan, Dr. Fabbian Ndenzako, said the vaccines will help fight the pandemic in the country.
"I would like to recognize and welcome the arrival of this large supply of Covid-19 vaccines to South Sudan. These vaccines are essential and will contribute to the fight against Covid-19 in this country. The provision of these vaccines to the people of South Sudan contributes to the global equitable access to the vaccines that are required to effectively fight the pandemic," Dr. Ndenzako said.
The UNICEF Country Representative, Dr. Hamida Lasseko, said her organization will now encourage continuous learning for school children with an emphasis on vaccinating all the teachers.
"We are also focusing a lot for the children to remain in schools and maintain the safe environment for them through the vaccination of the teachers. I want again to congratulate Minister Elizabeth (Achuei) for the hard work and the entire government of South Sudan for this consignment," Dr. Lasseko said.