South Sudan rebels claim recapture of Maiwut town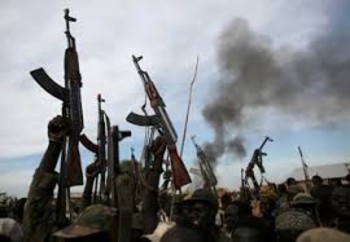 South Sudan's rebels allied to former first vice president Riek Machar on Tuesday claimed that they had recaptured Maiwut town after clashes yesterday as government troops moved to Pagak to celebrate the fall of the rebel stronghold.
SPLA-IO rebel spokesman William Gatjiath Deng told Radio Tamazuj this morning that they were in control of Maiwut town since yesterday around 8:00 am. He pointed out that they recaptured the town after government troops had gone to Pagak.
Gatjiath also claimed that they seized military equipment and killed several government soldiers during yesterday's clashes in Maiwut. He admitted that about four SPLA-IO soldiers were killed and 11 soldiers wounded.
Dickson Gatluak Jock, a spokesman for the forces of South Sudan's First Vice President Taban Deng Gai, who were involved in the fighting, denied claims that the rebels managed to recapture Maiwut.
Meanwhile, the governor of Maiwut Bol Ruach Rom said the town of Maiwut is still under their control. "I am now in Pagak and I left Maiwut yesterday, so there were no any rebels in Maiwut," he said.
The state official pointed out that their forces are currently in Pagak to control the common borders with Ethiopia.