Tonj governor creates new payam, promises better service delivery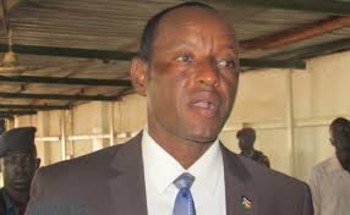 File photo: Governor Akech Tong Aleu
The Governor of Tonj State, Akech Tong Aleu, has created a new payam, Kilo 7 as part of Tonj County after he toured remote areas of the state that had been disserted.
The new payam is 31 miles from Tonj town and inhabited by the Bongo community. The area which is sparsely populated faces insecurity challenges and lacks water.Tong said this is the best way to provide services to the people of Kilo 7.
"Kilo 7 from now on is a payam and needs work. When I return tomorrow with vehicles to drill bore holes I want to come get the payam constructed. What else will prevent people from returning to the area?" he asked.
Tong further said many people have stayed away from the area saying the road linking the town and Kilo 7 is heavily mined, but he assured that the government will now bring services to the people.
"When I was coming people asked where are you going? I told them I am going to Kilo 7 and they said the road is heavily mined. I told them I will go but if one is blown the other will remain. So I want to assure the people of Kilo 7 that I will support you but what is important is that people should return to the area," he appealed.
The governor promised to step up security and drill two boreholes for the community in the area and appealed to citizens to return to the area and build their payam.