ADDIS ABABA -
16 Jun 2018
South Sudan peace consultations kick off in Ethiopia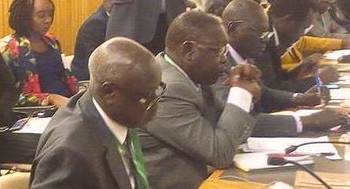 Another round of South Sudan peace consultations began in Ethiopia on Saturday, amid growing international impatience with the country's years-long war that has defied all efforts to end the conflict.
A ceasefire deal was signed in December 2017 and then broken. Every time, each side accuses the other of unrelenting violence.
The intensive consultation between South Sudan's parties in Addis Ababa is scheduled for 16-18 June.
The three-day consultation process focuses on finding solutions to all outstanding issues on governance and security arrangements.
The parties have sharp difference on the IGAD bridging proposal on resolving the outstanding issues of governance and security.
A leading South Sudanese civil society activist who is part of the consultation process in Addis Ababa said the intensive interlink consultations serves as a great opportunity for the conflicting parties to resolve their differences.
Edmund Yakani, Executive Director of the Community Empowerment for Progress (CEPO), said in a statement to Radio Tamazuj that the parties need to take the forum seriously to bring peace in the world's youngest nation.
"The consultation offers them an opportunity to avoid being sanctioned as parties or individuals by the IGAD, AU or UN if they work on making peace and security prevail," he said.
"The fear is, still, the influential leaders in the parties have a higher level of personal political grievances towards their opponents," he explained.