ADDIS ABABA -
12 May 2018
South Sudan parties far apart from agreeing on contentious issues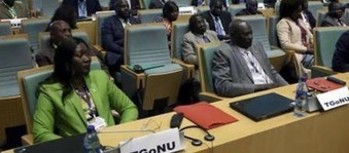 South Sudan's parties involved in consultations on peace in Ethiopia were still far from agreeing on governance and security arrangements on Friday evening, according to multiple sources.
The consultation phase brought together three groups representing the unity government, SPLM-IO and the opposition alliance. Each group is represented by five members.
"The three negotiating parties came with clashing positions on the outstanding issues. It was realized that the opposition alliance's position was not in agreement with the SPLM-IO group and the unity government on the formation of the transitional government and security arrangements," one of the officials told Radio Tamazuj.
"The government and SPLM-IO still have different proposals. The recent proposals are based on the previous ones and there are no changes made," he added.
The sources said that the South Sudan parties' positions were still divergent until Friday evening and that it was not easy to narrow the gaps owing to the level of mistrust among the parties.
Mr. Edmund Yakani, Executive Director of the Community Empowerment for Progress Organization (CEPO) called upon the South Sudan parties to make compromises today for the sake of peace in the country.
"The on-going violence benefits nobody except causing suffering in various forms to the citizens. Any failure to reach a genuine and sustainable peace deal in May 2018, is dangerous for the future in all aspects," he said
Yakani urged the immediate neighbours of South Sudan to help in lobbying for compromises today.