South Sudan opposition alliance ratifies revitalized peace deal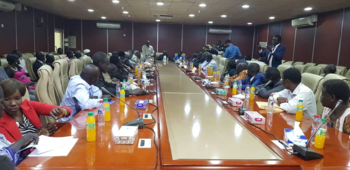 The South Sudan Opposition Alliance (SSOA), a consortium of several opposition entities, last Friday ratified the revitalized peace deal.
Ratification of the new peace accord by the various parties is part of the Pre-Transitional activities.
In a statement to Radio Tamazuj, NDM Leader Lam Akol Ajawin, said that the alliance ratified the signed peace deal in an extra-ordinary meeting held in Khartoum.
For his part, SSOA Interim Chair Gabriel Changson Chang reiterated his group's commitment to implement the revitalized peace agreement.
The opposition umbrella is split between the faction that signed the final peace agreement and those who insist the deal failed to address their concerns.