South Sudan media urged to promote cohesion and unity among citizens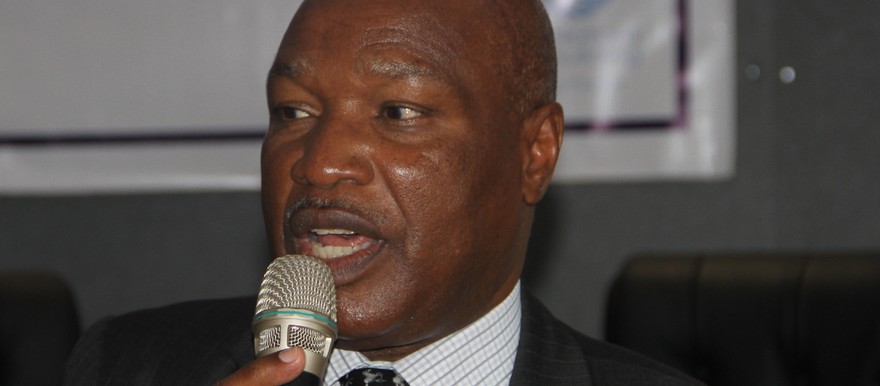 File photo: Ambassador Lt. Gen. Augostino Njoroge
The media in South Sudan must ensure that they not only seek to report factually but also promote cohesion and unity among citizens, the reconstituted Joint Monitoring and Evaluation Commission (RJMEC) has said.
Speaking during the opening of a two-day workshop in Juba on Thursday, the reconstituted JMEC Interim Chairperson, Ambassador Lt. Gen. Augostino Njoroge said: "As the media, you have an important role to play in helping the people of South Sudan to understand the Agreement through your reporting. Your being here today is a demonstration that you, members of media, are also ready to be part of this journey to lasting peace."
"It is your responsibility to keep the citizens informed which in turn will enable them to unite and together push for the implementation of the Agreement," Ambassador Njoroge added.

Njoroge expressed optimism that the parties, stakeholders and the people of South Sudan will implement the revitalized peace deal.

"I am greatly encouraged by the demonstrable political will of the Parties to implement the Revitalized Peace Agreement both in letter and spirit. So far, the signs are good, and there is momentum – but we must keep our efforts up," he said.

The workshop was themed "Towards Effective and Constructive Reporting of the R-ARCSS" and was organized in collaboration with UNESCO and the Community Empowerment for Progress Organization (CEPO), and brought together 50 journalists in South Sudan.
Njoroge urged journalists to support all the parties to the peace agreement and stakeholders and work alongside them in pursuing the common goal of having a peaceful country where its people live in safety and dignity.
The peace monitoring body was established under the terms of the revitalized peace agreement to oversee the implementation of the deal.