South Sudan, Malawi sign trade agreement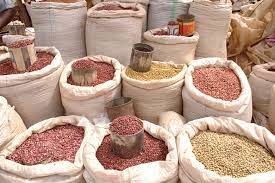 South Sudan and Malawi on Thursday signed a memorandum of understanding that will allow bilateral trade between the two countries.
Speaking to journalists during the signing ceremony, Kuol Athian Mawien, South Sudan's Minister of Trade and Industry said the deal will allow Malawi to export its surplus food to South Sudan.
"We as South Sudanese welcome the initiative by the Ministry of Trade of Malawi. We encourage our businessmen community and the business community of Malawi to interact and do business with honesty," he said. "We would like to have the controller banks in both Malawi and South Sudan to channel our exchange. First of all the businessmen in Malawi will be sending us the invoice of the prices of commodities in Malawi including the transportation fees."
He further said, the basic food items, mainly cereals that will come from Malawi would be put in the warehouse and supplied to all the 10 states in South Sudan.
For his part, the Malawian Trade Minister Sosten Gwengwe says the MOU signed paves way for direct trade between the two countries.
"The joint meeting today is the first step in realizing our shared vision in bringing prosperity to our people through trade. Our joint discussion and bi-lateral meeting are a foundation upon which we build, deepen and broaden our cooperation," he said.
"South Sudan being new and an emerging economy carries a lot of our hope for the rapid growth of trade and investment relations across a broad spectrum of areas. We are gathered here as we seek to build stronger relations between Malawi and the Republic of South Sudan that will generate opportunities for our people," Gwengwe added.
The Malawian minister disclosed that they will export an estimated 1.2 million metric tons of surplus cereals.
The mode of trade between the two countries will be based on preferential trade where each country will only import or export what the other country doesn't produce.
Malawi, on the other hand, said it expects to import refined petroleum products from South Sudan to cut costs of importing from the Arab world.