South Sudan-Kenya border reopens after closure due to insecurity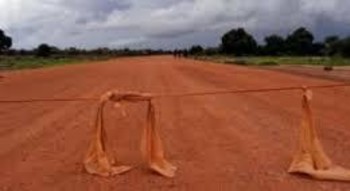 South Sudanese authorities said they have officially reopened the main border crossing with neighbouring Kenya on Tuesday after it was shut down for two days after killing of several people in Turkana.
Seven people including students were reportedly shot dead early Saturday morning at Lokichogio Mixed Secondary School in Turkana County. Kenyan authorities said the attacker was a South Sudanese student at the school who was on suspension.
Felix Makuja, minister of information in South Sudan's Kapoeta State, said traders have begun to move along the common border between Nadapal and Lokichogio since Monday.
He confirmed that the security situation returned to normal.