South Sudan government retakes Bagari town from rebels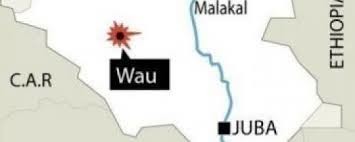 Government forces have reoccupied Bagari town nearly nine months after the town was captured by opposition forces loyal to former Vice President Riek Machar, multiple sources confirmed to Radio Tamazuj.
Col. Augusto, a senior SPLA-IO official in Western Bahr al Ghazal acknowledged in a statement to Radio Tamazuj today that their forces withdrew from the town after clashes with SPLA troops in the area.
Meanwhile, local citizens in the southern part of Wau town said Friday there were movements of government troops heading to Bagari area.